Imagining a Pocket Calculator as an Enterprise Business Solution
1 May 2007
2,594 views
5 Comments
I am sure most of you would know there are no shortcuts in life, please be aware there are no shortcuts for enterprise solutions too.
I have recently been constantly in touch with one of the Banks on strategizing their Customer Value Management plans through an Analytical Customer Management solutions. The recipients of my recommendations and authorized individuals who where to whet the blueprint have spent considerable time listening to everything that was discussed, however as they are venturing into a new territory, they were a bit unsophisticated. I am not using the term unsophisticated in a demeaning fashion, but a state that is inevitable when we venture into a new area.
In my discussions, I have constantly tried to help the bank to look beyond what is obvious and ensure such areas can be handled by the investments they would be making, though they were able to understand the point, they went ahead with another solution in the market basis the user friendliness that was offered by the other solution.
[THE IMAGE THAT YOU SEE BELOW IS NOT JUST A NICE LOOKING CASTLE]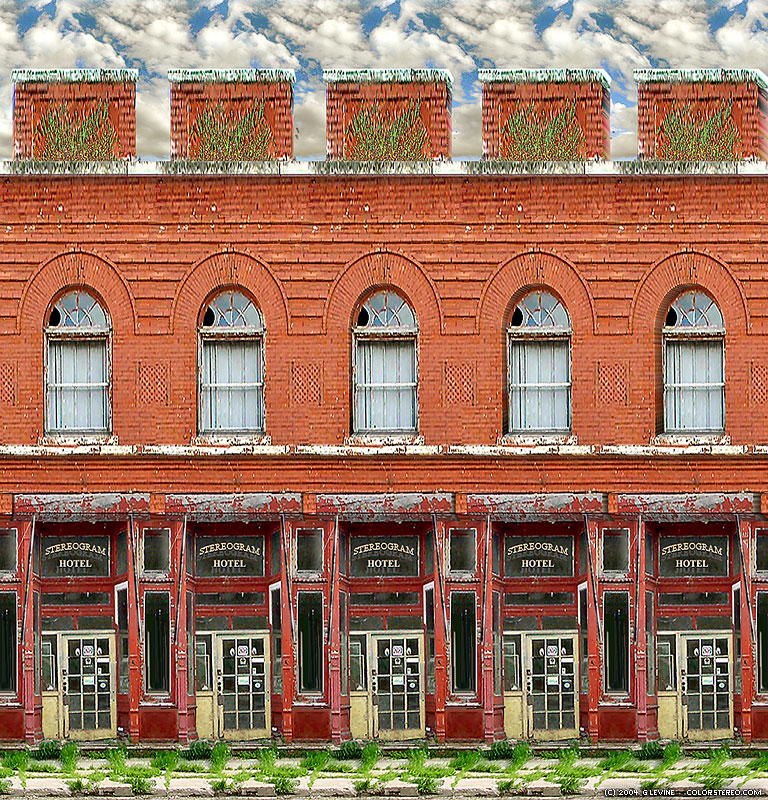 I love Simplicity and Usability of enterprise applications, an element that is rather difficult to build as the fabric of an enterprise has multiple characteristics and personas to it. Having been in the industry for sometime, I know there are solutions in the market that are "Ergonomically Good", but it is not to be understood as a "Highly Usable Solution". Organization that get carried away by a slick looking interface alone would lead to severe disappointment on enterprise large investments over a period of time, as the unsophisticated state of the user is bound to change and when they turn sophisticated, they would real things. Moral is, Do not let cushion and size of the seats alone determine your decision to purchase a sedan, even if you are first time buyer.
Let me assist you asking some imporant questions to your vendor, particular in Marketing Management arena. Getting a list of queries executed via a user-friendly campaign management tool is no big-deal, what the campaign managment tool does is as good using a tool to generate an HTML document (I am sure all of you know Word itself can be used for such requirements). Ok! Here is the Question. in a day of a campaign manager, he constantly figure customers who satisify all the criteria for multiple offerers in a same marketing campaign, and obviously you would not want to contact him with multiple offers and want a scientifical way to move him to the most-meaningful offer? How does the campaign management tool that you are evaluating would handle such a requirement? First, the Customer receiving multiple offers is bound to get Confused. Importantly, the question becomes very important, if you have or planning to have Communication Governance Policies in your Marketing Organization. Trust me, this is one of the basic things you would be looking a few months down-the-line of real usage of campaign management solutions.
Please be aware, the question I had tabled above is just a teaser. There are a whole lot of important questions that needs to be answered for you to make an informed decision to procure a simple solution like Campaign Management Application.
I know personally many organizations have got carried away by Vendor Advocated Simplicity And Usability without diving into the hood. Microsoft Excel is one of the best applications I have ever seen, however, if Microsoft Corp., decides (which I am sure they will not) to position it as an enterprise analytical tool, the buyers should not get allured by a such statement. I know a host of analytical applications in the market that are just as good as Microsoft Excel or a rung above, but positioned as Enterprise Analytical Customer Management Solutions, which will be found to be untrue probably a year down the line of procuring the license.
Though my theoritical knowledge would permit me to write in general for enterprise application, its rather wise for me to stay confined within my area of interest – While evaluating Analytical blended Customer Management Solution, please do remember the short-listed solutions should considers various aspects of your enterprise such as
Data Management and Manipulation Capabilies
Storage
Analytical Capabilities
Operational Capabilities
Scalability
Inteoperability
Intergration aspects (Do not forget SOA)
Norm Compliance such as SOX, Auditing et al
Openess of the solution for future but unknown needs
Importantly knowledgeable Consultants who know the Solution Architecture well in your local geography
Get your guards up NOT TO believe claims from new kids in town, such as Common But Optimized Approach To Query Multiple Databases With Ease. Believing such things are as good as believing any watch as Rolex just becuase the seller claims so. Please be aware, claims like above has fineprints that would run into pages.
Let me give you an example, and try to help you see between the lines of such claims, EDWs usually follows highly NORMALIZED approach in storing data, for example customer demographics information (which is very crucial for marketing programmes) will be stored in multiple tables such as individual tables for Name, Telephone Numbers, Mobile Number, Postal Address, E-Mail Address so on an so forth. All these tables are connected by a common primary key, fetching the data from such an environment frequently is considered to be usually slow compared to a DENORMALIZED environment. However, these elements are key for you run effective marketing programmes, which is a high-frequent, day-to-day activity.
Being aware Time to Market is going to determine what and how soon you would like to strengthen relationship with your customers towards being able to increase the value accrued to and by the customer, you would most likely would not want to wait for a day-long query response time, would you? Assuming your answer is NO, can I request you to kindly let me know how such a false-claim on the data management in the paragraph before last is something one can find alluring?
Make No Mistake! Enterprise applications are not Desktop tools where F1 and F7 come handy. Do not let a greedy vendor leverage your "temporary ignorance" and get the sale done by just saying how easy it is to move mount fuji.
Your Comments?